Pink Polo to launch exciting new 2017-2018 season at Abu Dhabi's only Royal Polo Club
Pink Polo to Launch Exciting New 2017-2018 Season
Polo enthusiasts will once again be treated to the very best sporting action that the Ghantoot Racing & Polo Club has to offer when the UAE's only Royal Polo Club, kicks off what promises to be another exciting season with the popular Pink Polo Day on November 3.
Now in its eighth year, the highlight of the Pink Polo event will be an exhibition match between an all-women's Beverly Hills Polo team led by Shaikha Maitha Bint Mohammed Al Maktoum, against the Ghantoot Goes Pink men's team of Nasser Al Shamsi, Abdullah Ben Dasmal, Fahad Al Qubaisi and Ahmed BuQdain. Other members of the women's team include HRH Princess Azemah, daughter of HM King of Brueni. Germany's Sandra Schneider, a Dubai-based PR guru, and Marianele Gastagnola, a pro player, instructor and horse trainer from the famous polo town of Canuelas, Buenos Aires, in Argentina.
Worldwide campaigns and events have helped raise awareness of important cancer initiatives and the Ghantoot Racing & Polo Club are committed to bringing the community together around such an important health issue.
"We are delighted to be involved in such an important health topic as breast cancer, which is the leading cause of cancer deaths in women worldwide," said HE Saeed Bin Hoofan Al Mansouri, Ghantoot Racing & Polo Club, Vice Chairman. "I believe that events like this help create greater awareness and also play an important role in the screening and prevention process overall.
"We invite all polo enthusiasts, families and friends interested in improving the general quality of people's lives to attend our Pink Polo Day with the endless support of Abu Dhabi Sports Council, Ghantoot Racing & Polo Club Governing Partner."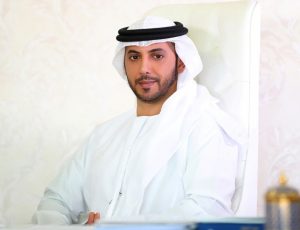 Ahmed Al Nuaimi, General Manager of the Ghantoot Racing & Polo Club, joined the chorus hoping to combat the dreaded disease and threw light on the club's deep seated role."We are privileged to have one of the best polo clubs in the country," he said. "Besides offering sporting competition of the highest level it is our duty to support the community and be involved in major issues like cancer awareness."We at Ghantoot are committed to this cause and hope that events like out inaugural Pink Polo Day will go a long way to providing support and removing the stigma associated with issues like cancer, with special thanks to Abu Dhabi Sports Council."
Most people in the workplace or sports field have been touched in the same way by breast cancer and Dr Varun Katyalm Regional Director, Medeor 24×7 Hospital said that they will be offering free examinations and advice at Ghantoot.
"At Pink Polo 2017, Medeor 24×7 Hospital will be raising breast cancer screening and awareness," he said.
"Guests to the Pink Clinic will get a chance to talk to medical experts, learn about self-examination and the importance of mammograms, as well as undergo free screenings at the mobile mammography unit.
The multi-specialty family hospital has been providing free mammograms throughout October in line with the Department of Health's strategy. The campaign has benefited over 300 women via early detection and prevention efforts and hopes to impact many more."
In a welcome address, Nehme Imad Darwiche, CEO of Jannah Hotels and Resorts invited Her Highness Sheikha Aisha bint Rashid Al Mualla, the official sponsors and guests to the event.
"The keystone to success is a strong collaboration and we are so proud to be part of the upcoming season with the esteemed Ghantoot Racing & Polo Club," he said.
"It is our pleasure to support the journey of one of the most successful and fastest growing sports institution of the UAE. The vision of Ghantoot Racing and Polo Club is a strong and inspiring one and we hope to assist the progress of the institution within the UAE and the GCC.
"We hope this partnership will open more doors of opportunities for both entities and we look forward to more joint ventures in the years to come between Jannah and Ghantoot."
Helal Hanei Omar, Vice President, Premier Motors, the official dealer for Maserati cars in Abu Dhabi, commented: "It is a pleasure to support the Ghantoot Racing and Polo Club for the second consecutive year.
"Creating awareness about breast cancer is vital to ensuring early detection and treatment of this disease, which according to some experts, can lead to a survival rate of 98 per cent.
"The Pink Polo event is a culmination of a month long series of awareness drives in various colleges across Abu Dhabi and Dubai, and will definitely help to draw attention to this cause."
Pink Polo Day is not just about health screenings and community awareness; it is an all-in-all fun day out for the family and friends.
There is everything from carousels to magicians and pony rides to keep the younger ones entertained as you enjoy a big day out at Ghantoot. Delicious food offerings, garden games and music, make this venue a perfect area to relax and enjoy.
"We are proud to be associated yet again with the Eighth Annual Pink Polo event. With the tremendous response it has achieved so far, we are very happy with our continued involvement in this unique project. As polo is an innate part of Beverly Hills Polo Club, this event gives us the opportunity to support an important cause and also provide our partners and guests with an exclusive polo experience", said Mr. Neeraj Tekchandani, Group CFO, Apparel Group.
At A Glance
What: Pink Polo Day
Where: Ghantoot Racing & Polo Club – Abu Dhabi Dubai Highway Exit 399
When: Friday, November 3 (Gates open at 2.00pm)
Exhibitions Polo Game. 5:00pm
Team A – Ghantoot Goes Pink
Nasser Al Shamsi
Abduallah Ben Desmal
Fahad Al Qubaisi
Ahmed BuQdain
Team B – Pink Beverly Hills Polo Club
HH Sheikha Maitha Bent Mohammed Ben Rashid Al Maktoum
HRH Princess Azemah
Sandra Schneider
Marianela Castagnola
Event Sponsors
Abu Dhabi Sports Council – Governing Partner
Premier Motors – Maserati – official car
Jannah Hotels and Resorts – official hotel
Beverly Hills Polo Club – team sponsor
ADS Securities – official sponsor
Medeor 24×7 – Health Care sponsor
Health Authority – Abu Dhabi Governing Partner
YAS TV & Ittihad Newspaper – official media partners
Prestige Gourmet Catering – Sponsors
Ayaso Boutique
AL Lamsa Al Aniqa Saloon
Newby Tea
Ishara8at Saudia – Art Gallery
Gunay Hafiz Fashion
Premier Events
I lux
Anfasak Dokhoon
Clinic 515
Key Notes about the event
Entrance is free for the public
Food and Beverage available on the foot court
Kids Activities open free to the public
Raffle draw and gifts for all visitors
Pink clinic featuring Medical checks; Mammogram available free for all public
Jannah Hotels & Resorts Lounge available
Pink Souq featuring Shops; workshops; salons; makeup stations; fashion; activities etc… open for all
Campus Tours
Pink Polo Campus Tours were conducted to raise awareness; and create a fun learning environment for faculty staff and students and to raise their awareness: